2024 BackYardChickens Calendar with Cookbook Gift Set-Free US Shipping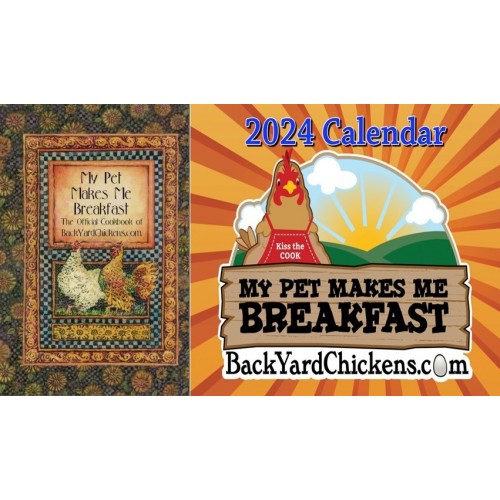 Great gift set! Get your 2024 BYC calendar and BYC's very own member written cookbook for one great special price!
Along with our yearly calendar featuring BYC Member's pictures, the BYC Cookbook is a great addition to your kitchen or the perfect gift!
This wonderful cookbook features over 450 recipes submitted by our amazing community members. We asked for favorite recipes and boy did we get them! Over 200 pages of mouth watering ideas from some of your best friends here on BYC!